SOUTHWEST -- NEWSPAPER COLUMNIST CLAIMS STALKED; MAY BE COVER UP FOR POSSIBLE DRUG PROBLEM: DCPD received a

9-1-1 Cell phone call from reporter Katherine Whittier, while mobile after leaving her office at The Washington Post newspaper, claiming that a white male in his 20's or 30's, with dark hair, was following her car in a stalking manner, and then cornered her in an alleyway. The man allegedly drove a black Honda with DC plates.
At this point the call disconnects. Upon DCPD arriving at the scene, officers said that Ms. Whittier at that point was already unconscious, slumped half onto the passenger side of her vehicle.
Ms. Whittier was taken by ambulance to Georgetown University Hospital, where she was admitted to the ICU unit in critical condition.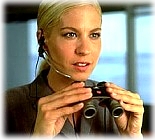 Sources say that there were allegedly traces of injected cocaine in Whittier's bloodstream, and one very recent needle puncture in her left arm.
Whittier went into further violent seizures and respiratory arrest during the night, apparently a bad reaction between the drug and an asthmatic condition for which she is regularly under a specialist's care.
Whittier has remained in a coma for several days after the incident. It has not yet been determined if she has suffered brain damage.
Her attorney will not comment in detail on the case, except to say he remains confident in the abilities of the staff at Georgetown and hopes his client awakens soon to testify.
Both lauded and abhorred for her blunt and often abashed gossip columns, Whittier remains under guard in Georgetown's ICU at this time. Charges have not yet been made, pending further investigation. There have been no leads on the man said to have been stalking Whittier, and police will not confirm details of the case.
---
---
POLICE BEAT
---
John Joseph Weinmahr, 53, a stockbroker and known sex offender, was found crucified on his own wrought iron fence, throat slit, hands and neck impaled on the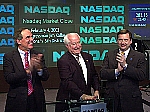 spikes atop the 8 foot structure outside his Arlington home.
Weinmahr was out on bail for his 4th known offense, 2 of which he was released from on technicalities, one of which he only served 2 years for, total.
Thought to be retribution from the family member of a known or unknown victim, so far suspects have reasonable alibis and no-one is in custody.
Marine Sergeant Edwardo de Jesus, 21, White House Guard, was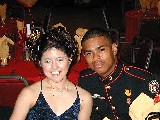 reported missing after failing to show up for his post two weeks ago. Police have no leads at this time as to his disappearance. He has been classified now officially as AWOL and a Missing Person. de Jesus was engaged to be married to one Zaitta Carlandros, of his native Puerto Rico.
Accused rapist Loki is scheduled for a trial date on his alleged assault of

apprentice Meghan Ambrose, while attorneys argue over finding an unbiased venue. Reps for the Gothic singer claim that due to heavy media coverage of his social life, their client cannot get a fair trial in Washington and have petitioned for a change of venue. Meanwhile, Ambrose herself has gone into seclusion at an undisclosed location.
---
---
STYLE & SOCIAL NEWS
---
THE WEEKLY GOSSIP COLUMN HAS BEEN PUT ON HIATUS WHILE MS. WHITTIER RECOVERS.
---
ENTERTAINMENT NEWS: Word has it that another locally grown entertainer has come home to roost this month. Kareem "Sultan Homicide" Oakley and his rap band, "1200 Murdered Brothers" with Ali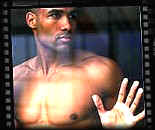 Muthim and Rickety B, have returned to the area from NYC, after recording several tracks for a minor label that signed them 2 years ago. The band name stems from an urban legend from when Oakley and a couple band members were in school, claiming the police had murdered over 1200 blacks nationwide that year. They were originally called "Nation of Angry N*gg*z" but the high school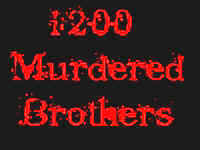 Battle of the Bands asked them to choose another name, and 1200 stuck with them ever since.
The band had one somewhat popular bootleg CD out called "Dialing the 1200" a couple of years ago, and seem more inclined to let it run as advertising rather than prosecute. While in New York, the 1200 also did some studio work with Wyclef Jean and DMX.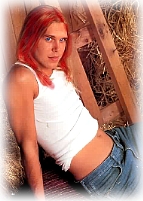 Sources say that Hush singer Kailian Abyssinian is in talks with Charles Fernwood of Capital Casting about pursuing a possible modeling career. No further information is available as to whether they will sign him to their stable as of yet.

Speaking of club singers, Chanteuse Aki Oshii cancelled a week of performances at The Phantasm nightclub, citing personal illness. But some sources say it may be more like family trouble, off-record noting that rumor has it Oshii's brother, Desert Storm Vet Mayka, is back in town.
---
---
SPORTS NEWS
---

Dale Earnhardt Jr. Wins Golden Corral 500
By KEITH PEARSON, AP Sports Writer
HAMPTON, GA. - A week after Dale Earnhardt Jr. nearly was parked for running too slow, Junior zoomed by Jeremy Mayfield with 15 laps to go and sprinted to an easy victory Sunday in the Golden Corral ("Atlanta") 500 at Atlanta Motor Speedway. He also won the season-opening Daytona 500.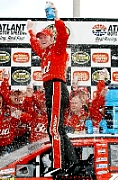 "Last week was as bad as it ever gets," Earnhardt said. "But we didn't get on each other too bad, and we stayed pretty focused."
Rookie Kasey Kahne was third — his third straight finish in the top three — and Jimmie Johnson and Ryan Newman followed him across the finish line.
Defending series champ Matt Kenseth, who had won the past two races, rallied from a lap down to finish sixth.
Earnhardt, driving a Chevrolet, took the lead from the Dodge of Jeremy Mayfield on lap 265, opening up a lead of over two seconds before his final pit stop on lap 302 of the 325-lap race around the high-banked 1.54 mile Atlanta Motor Speedway oval.
After his car was serviced it only took nine laps to regain the lead and he was pulling away at the checkered lag, finishing 4.854 seconds ahead of Mayfield, and Kasey Kahne, Mayfield's team mate.
Jimmy Johnson finished fourth in a Chevrolet followed by pole winner Ryan Newman in another Dodge.
Local NASCAR Rookie Francesca "Torque" Torquemada did not race, having done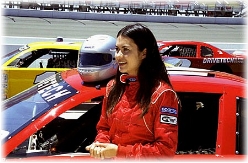 only marginally in the Winston Cup, which was won by Tony Stewart. But she says she will be training hard to qualify for next season, in her newly reworked Monte Carlo.
Aside from Earnhardt's spot as Daytona 500 Champ, in her ambitious sights along the way will be the UAW-Daimler Chrysler 400, at Las Vegas Motor Speedway next March; The Nextel Cup Series in North Carolina, and the Talladega race in Florida.
The National Assn. for Stock Car Auto Racing was founded in Daytona, OH on Dec. 12, 1947. The next and fifth race in the series will take place next Sunday at Darlington.
FRESNO, CA MAN CHARGED WITH NINE COUNTS OF MURDER:
By BRIAN SKOLOFF, Associated Press Writer
FRESNO, Calif. - Six coroners, triple the typical weekend staff, worked in shifts Sunday to identify the nine victims of a mass killing, believed to all be family members of a man who lived a bizarre life of polygamy and incest.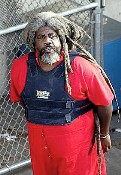 Marcus Wesson, who may have fathered two of the victims with his own daughters, was charged with nine counts of murder. Bail was set at $9 million.
Identifying the victims and tracking down next of kin to be notified was a difficult process.
"It's just very complicated," Deputy Fresno County Coroner Amy Hance said Sunday. "Who do you make notification to if eventually some of the victims are other victims' relatives?"
Wesson, 57, covered with blood but described by police as "very calm," was arrested Friday when he emerged from his home, where authorities found the nine bodies tangled in a pile of clothing in a back room.
Investigators said the victims were six females and three males, ranging in age from 1 to 24 and probably all Wesson's children and grandchildren.
No motive had been determined, Police Chief Jerry Dyer told reporters.
Police said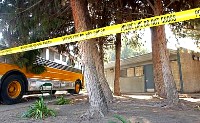 Wesson had fathered children with at least four women, two of them his own daughters.
"We are exploring the possibility that there were other women he was involved with, either sexually or in some sort of polygamist relationship," Dyer said Saturday.
He said police believe they know the cause of death but would not release that information.
"I can tell you that there were no mutilations," Dyer said. "The bodies were intact."
---
Upstate New York Mountain Man Surrenders Drenched in Blood
LAKE PLACID, NEW YORK — A man identified as Eneas Zoetope stumbled into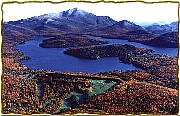 an Upstate New York town today, completely covered in blood and gore. He surrendered to the authorities, saying only "Revenge is done. Now my sister can rest." Police continue to question him as to who the blood belongs to and where the bodies are, but all he has said so far is "Nunnehi."
---
Radio Caller Warns of 'Monsters Among Us'
ST. PAUL, MINNESOTA—Before being cut off during a broadcast of the Charlie Krongold Show, broadcast live on NPR stations nationwide, a caller identifying himself only as

"Bookworm" launched into the following tirade earlier today: "They say the end is coming—and it is—but what if we can stop it from really being the final, game-over end? We can fortify ourselves. We can be good people. Lead by example. Monsters flourish like germs. If we keep a good, clean environment, the beasts can't get a foothold. We've let them go too long, and now the conspiracy is entrenched. But we can stop it! Society can still heal. These don't need to be our last days. The tunnel is going to be long and dark, but we can make it through to the other side. We can find our virtue to stop the monst—"
---
---
INTERNATIONAL NEWS
---
Self-Immolation of Cardinal Shocks Vatican
VATICAN CITY — Surrounded by crowds of horrified sightseers and papal novitiates, Cardinal Giancarlo Salvatore this morning
immolated himself in the center of St. Peter's Square after an impassioned speech proclaiming that the end of the world was at hand.
Declaring that "the gates of Hell are breaking" and that "the Holy Church has fallen into the clutches of demons," Salvatore handed a document to a British tourist that he claimed would reveal "the truth that [his] fellow Cardinals have been keeping from the world." The Holy See has made no public comment regarding the Cardinal's death, though the gates of the city have been closed to sightseers until further notice.
The whereabouts of the British tourist who supposedly received Cardinal Salvatore's testament are unknown.
---
Unexplained Solar Eclipse Baffles Astronomers
CAIRO, EGYPT—International authorities were today baffled by what they could only call an "unexplained phenomenon" involving a total solar eclipse seen in the Middle East.

No eclipse was expected, since the moon's orbit does not bring it directly in front of the sun for another two months, when an eclipse is expected to occur across parts of North America. Nonetheless, the event appeared exactly like a solar eclipse and obscured the face of the sun as visible in Cairo, Alexandria and parts of Palestine, Syria and Saudi Arabia. The "eclipse" lasted for just over 20 minutes, and was filmed by numerous media outlets in the region, as well as by members of the Ashuki Corporation. Though explanations have been offered, ranging from orbiting space debris to a close pass by a "rogue" asteroid, experts have dismissed these theories as "highly unlikely."
---
---
CLASSIFIEDS
---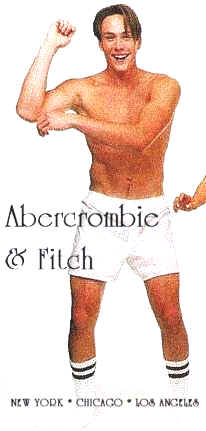 ---
HELP WANTED: Adult Nightclub in Northeast seeks Bar staff, Manager, Bouncers and Adult Entertainers, predominantly female but will consider exceptional males as well. Please email résumé, cover letter and photos to GouGoutas@aol.com for consideration.
---