SOUTHEAST - LOCAL PIMP DECAPITATED: Alphonse Lacroix, 27, a local pimp, known for specializing in underage prostitutes, was found dead in an alley, his head nearly cut clean off of his body. Forensics investigators say that Lacroix's body appears to have been moved from the actual murder scene.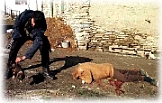 There was no blood found at the scene. A .38 snub-nosed revolver, used recently, was found on his body, emptied shells near the corpse. There were no witnesses, and police have no suspects at this time. Three girls in his stable have turned themselves in to DCPD to try and get off the streets, possibly even going back home.
---
SOUTHEAST DC - WEB PATRON MURDERED NEAR CLUB: 23 year old Jimmy Huxor of Silver
Spring, MD, was found dead in a parking lot across the street from notorious nightclub Web of Night last week. Huxor's pants and undershorts were bunched around his ankles, and there was a condom still partially covering his penis, though there was no signs of ejaculation within it. His throat had been slit. Huxor was last seen in the Web earlier last Saturday night, and was said by acquaintances to have left alone, that they knew of. Police have no suspects in the slaying, and Web security cameras do not extend beyond their private parking lot on the South side of the block.
---
NORTHERN VIRGINIA - VANDALS DESECRATE GRAVES: Fairfax and Loudoun County Police reported that numerous recent burial sites around Western Fairfax and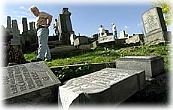 neighboring Eastern Loudoun Counties, Virginia, were disturbed and vandalized in the past week. Caskets and tombs were dug up and disinterred, though investigators cannot discern whether the culprit was human or animal. The haphazard digging marks seem to be from sharp, pointed objects rather than shovels, perhaps a pick axe. There is no known connection to the deceased save that all molested graves were recent burials. No further information is available at this time.
---
CORRECTION:
Ms. Ashley Peterson of McLean, Virginia corrected our staff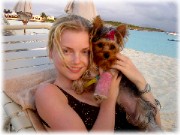 regarding an assertion in last week's paper insinuating that her and the singer Loki were sexually involved. Ms. Peterson insists this is not the case, and was quite adamant that the Post print a retraction.
The Style Editor regrets any distress or damage to Ms. Peterson's reputation that our Social column may have caused. Due to the nature of the information involved, we do our best to verify information; gossip and rumor are clearly designated as such, and we trust our readers are alert to the difference.
---
STYLE & SOCIAL NEWS
---

NORTHWEST - Apparently Gabby Wildwood and her erstwhile yo-yo lover, Loki, have the same taste in men, rumours have it, as judged by his antics at the little gathering at Bound a few weeks ago. It seems that we were unaware that the Trickster God was feeling a little left out, what with the Gabster throwing herself at the more delicious looking (thought not much more terribly masculine) young, violet-eyed man in black leather, and so our intrepid hero took to chatting up the newcomer himself after the others had left. Curiouser and curiouser, says Alice...
---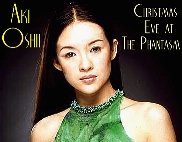 NORTHWEST - CHRISTMAS EVE CONCERT: Singer and Broadway dancer Aki Oshii performed in a Cabaret Christmas Eve at the Phantasm, with guest appearances by Louis Delacourt, Bennie and the Fabulous Five, and Montana Rag. Tickets ran $20.00 and included a glass of champagne plus an hors d'oeuvre buffet.
The sold-out show was said to be one of her

best performances since the show stopping duet she did with fellow dancer and upcoming singer Meghan Ambrose last year at the opening of Capital Hill Country Club (photo archived from publicity shots of the Opening Night party). We are unsure why all the secrecy about her looks, given Washington's elite was treated to them last year - she is a stunning redhead, a much classier version of stripper Gabby Wildwood, whose talents lie in more legitimate media. Why hide that from the world?
---

SOUTHEAST - SEX DEGREES OF SEPARATION: Who says size doesn't matter? Hot on the heels of his trial by fire and resounding comeback into his 15 minutes, A&F's latest ponyboy, Jaymes Lovier, was seen recently upgrading his dark haired lady companion to something in the extra large range.

But surely this new love interest is no Amazon, as clearly she had both her breasts intact, judging by the attire she sported while chatting up Sir Lovier in Web of Night a couple weeks ago. And whither our chanteuse, slaving away no doubt for her Christmas Eve performance... The price one pays for fame may be eternal loneliness.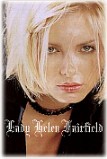 And, the Web of Night wasn't the only place sponsoring a little swapping action over the holidays. Several sources cited that DC's newest golden couple, Lady Helen and Cross, may be already on the outs... either that or they're into swinging in more ways than just the Phantasm's music. Lady Helen apparently left their table to use the restrooms, and in that short period of time, another young lady at their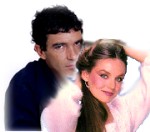 table, who looks amazingly like the striking brunette with Professor Aphestus in the Hush during Kitty Whittier's interview with Kailian Abyssinian. We don't know her name yet, but we hope to hell Cross does, as he double-crossed Helen with said brunette cuddling in his lap in full view of the club. Makes one dizzy just keeping this all straight...
---
NEW YORK, NY - Reputed NY Mobster Shoots Man for Heckling Singer:
NEW YORK (Reuters) - The scene in one of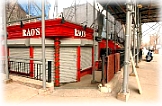 New York's fabled Italian restaurants would have done "The Sopranos" TV scriptwriters proud -- a reputed mobster shot a man dead for heckling a woman singer.
Police said Broadway chanteuse Rena Strober was singing "Don't Rain on My Parade" at Rao's, an East Harlem restaurant, Monday night when a patron, Albert Circelli, criticized her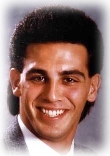 performance. "Oh God," Circelli moaned. "Could someone shut this f---ing broad up?"
Reputed Lucchese crime family associate Louis Barone, 67, of the Bronx, told him, "Hey, watch your mouth," the wiseguy told Circelli, his lips twisting into a scowl. "Mind your manners. You're talking about a lady."
Circelli responded by turning his venom on Barone, telling him, "F- - - you, I'll f- - - you in the ass and I'll split you in two," Barone later told cops.
Barone then pulled out a .38-caliber revolver and shot him in the

back, police said. "I lost face. I had to defend my honor," he told cops. "I had no choice but to shoot him. I had no choice but to kill him."
A second shot fired by Barone ripped through the left foot of Al Petraglia, 57, who was sitting at a table with his cousin Ron Straci, the co-owner.
Barone dropped the revolver, walked out of the restaurant and was arrested by police officers.
Circelli, 37, died of his wounds and Petraglia was treated in the hospital, police said.
Strober, best known for her Broadway stint as Cosette in "Les Miserables," said she wasn't aware of Circelli's heckling. She said she had been

table-hopping to thank fellow diners for their applause when a shot was fired. Strober appeared in episode 46 in the third season of "Law and Order," back in September, as well as "Reefer Madness: the Musical" back in 2000.
The alleged Genovese mobster, nicknamed "Louie Lump Lump", grew up two blocks from Rao's. Rao's ( http://www.raos.com/ ) is a 10-table restaurant that accommodates only 40 people. It has a reputation for exclusivity and a Mafia mystique, but police said the shooting was not a mob "hit." The other co-owner, Frank Pellegrino, appears in guest spots on "The Sopranos" as an FBI agent.
While most shrugged off questions from reporters, Lita Ribellino, 63, of Marlboro, N.J., who has a regular table, said she's a customer for life. "Even though it's in Harlem, it's the safest place to come to," she said. "I was surprised. Things like that don't happen here."
"That's some of the panache," said Bronx lawyer Murray Richman, a Thursday-night regular at Rao's since 1965. "It's an unfortunate thing that happened, but it will not change a thing. It'll just add to the mystique."
---
Boston Area Firm Paying Dividends to Dead Men
BOSTON, MASSACHUSETTS — Independent auditors hired to review the

accounting ledgers of investment company Moribund & Smirch today reported that they had turned up a rash of acute anomalies. More than 100 of the company's shareholders, who were issued dividend checks that bank records show as having been paid, are recorded as legally dead, some for as many as 100 years.
---
Feng Shui Expert Vanishes After 20-Year Project
LOS ANGELES, CALIFORNIA—Doctor Reiki Ozawa, noted expert on the Asian art of feng shui, has disappeared

from his $4 million home in the Santa Monica Hills. Friends say that the scholar had spent the past 20 years "aligning" and "adjusting" the furnishings in his home to compensate for "flaws" in the surrounding landscape. He left a recorded phone message in which he declared he had finally finished his 20-year project. Since then, no further evidence of the missing scholar has been found, and police have no further leads.
---
INTERNATIONAL NEWS
---
Terrorists Attack New Egyptian Oil Pipeline
CAIRO, EGYPT — Private security forces last night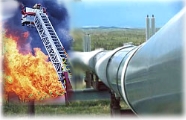 repelled an attack aimed at sabotaging the completion of the Apophis Pipeline, currently under construction by Endron Oil. Endron officials confirmed that the pipeline will be completed on schedule as planned and that security will be redoubled. The identity of the terror group responsible remains unknown.
---
Temple Mount Violence Kills 31
JERUSALEM, ISRAEL—One of the holiest sites in the world
became a site of religious and political violence today as Jews and Muslims clashed outside the Dome of the Rock in Jerusalem. The Muslim mosque is built on the site of the ancient Hebrew Temple and overlooks the so-called Wailing Wall, the last remains of the Temple and holiest site in Judaism. Riots broke out today after local airwaves were suddenly (and thus far, inexplicably) flooded with a recorded message stating in both Hebrew and Arabic that, "The temple will be rebuilt." Authorities say that Muslims at the Mount tried to eject Jews from the area around the Wall, while Jews tried to enter the Dome of the Rock itself. Thirty-one people were dead before the time authorities arrived to quell the riot.
---