SOUTHEAST - EX-COP ARRESTED FOR ABUSE OF POWER: Former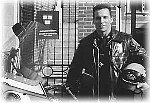 DCPD patrolman Eric Devon was placed under arrest earlier this month, accused of impersonating a police officer though he had been off the force for well over a year. Sources say Devon was caught on the Police Impound lot, combing over the teal Chevy that was confiscated from the Waterfront fire crime scene, linked to one Darnell "Q-Dawg" Stewart, for evidence. When approached, Devon flashed his DCPD badge to Officer DeShawn Rivers, who noted the badge number but had

no reason at that moment to detain Devon. Upon investigating the badge number, however, Rivers found out that the badge was supposed to have been turned in a year ago when Devon left the police force to go to the private sector. Devon was actually registered as a Private Investigator. DCPD put out a warrant for his arrest and he was detained soon after the incident, pending disciplinary action or a trial. His PI license has been revoked, pending resolution of this matter.
---
SOUTHWEST - DERELICT FOUND AT FOOT OF WASHINGTON MONUMENT: Police report finding a body of a man in his mid to late 50's at the foot of the Washington Monument last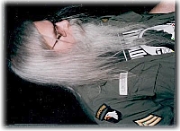 week. The unidentified man may be either a murder or suicide victim, as the man appears to have died by bleeding out of a 1-2 inch incision on his jugular vein. The incision was very precise. No instrument was found on or near the body, however.
The John Doe was unkempt but did not appear to be actually homeless. He was wearing military surplus gear, and had a tattoo of a rampaging black stallion on his shoulder with the words "Black Horse" under it. The body was likely dragged to its location from elsewhere close by, judging by the way the blood pooled inside the corpse. Police are combing the Vietnam Veteran's Memorial as a likely venue.
---
BETHESDA, MD - LOCAL MAN HIT BY METRO TRAIN: Montgomery County Police have still been unable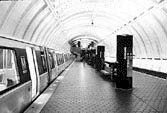 to solve the tragic death at the Bethesda Metro station that caused the Red Line to be shutdown from Bethesda to Shady Grove last month.
Victim Dennis Drake was a regular commuter on the Red Line. At around 7:30 am Mr. Drake suddenly fell in front of the inbound train during what police are calling an attempted robbery. Metro officials were forced to close the rail station in order to repair and investigate the terminal. Commuters were forced to take buses or taxis for any stops past Friendship Heights. Metrobus reported a fifteen percent increase in ridership on the day of the accident.
Police investigations have turned up few leads and due to the condition of the body police were force to use dental records to identify the remains.
Montgomery County investigators have confirmed that Mr. Drake was, in fact, pushed in front of a train and have ruled the death a possible murder. Police have no suspects in their investigations at this time, but several witnesses have come forward to give descriptions of Mr. Drake's assailant. Descriptions vary, but the assailant seems to have been a male Caucasian in his late twenties to early thirties, and stands about 6 feet tall. He described as wearing blue jeans, a thick navy blue sweatshirt and a black woolen hat. Police are asking anyone with information about the suspect to come forward.
The station is reopened at 8:00 am the following morning, and returned to normal operation.
Jeffery McCormic, Head of the Washington Metro Maintenance staff, said "My Staff is putting out one hundred and ten percent out there. This station will be open for business tomorrow."
Mr. Drake's family has been unavailable for comment.
---
INTERNATIONAL NEWS
Chinese Grave Desecrator Feared Zombies
BEIJING, CHINA—A young man is under arrest for violating his father's grave. According to authorities Deng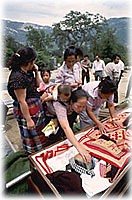 Xiao-Min exhumed the body of his father three days after burial and severed the corpse's head using his digging tools. Deng apparently intended to re-bury the corpse but was caught by police responding to a report of a disturbance at the graveyard. During interrogation, Deng admitted that he feared his father would return from the dead, so he took measures to prevent this. According to authorities, a wave of such behavior has swept across much of China in recent weeks, although no clear explanation for this sudden rash of desecrations has been forthcoming.
---
Sharks Heading South Baffle Scientists
FALKLAND ISLANDS—The marine biology research ship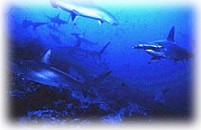 Tethys today recorded the passage of what appears to be a southward migration of sharks of at least five separate species. Scientists aboard the Tethys commented that the migration was unexplainable by current studies of shark behavior, and the ship changed course to follow the migration and observe.
NORTHEAST - SOCIAL COLUMN - ENTERTAINMENT

GOSSIP:
Sources say that leather must be in season, because God knows several well-known faces have been braving the labyrinth of the Fetish Club called "Bound" on U Street.
Famous faces seen lurking about of late

include the ever-elusive Raine, latest in Gabby Wildwood's constantly changing stable of bodyguards, wielding a Cat-O'-9 on some hot young thing onlookers could only identify as Beth, who eagerly dropped to black lace panties and bra for the crowd.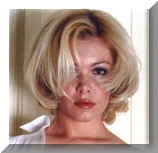 Other recent surprise Name partiers at the bondage venue included none other than Britain's Lady Helen Fairfield, still apparently able to move SOME parts of her body after her knee accident.
Also in attendance, not surprising but amusing, a public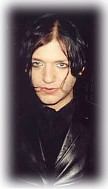 appearance by Wildwood herself together with her off & on beau, Goth singer Loki. Not exactly the kind of place the Trickster God can take a Financier's debutante daughter, is it...
Speaking of said golden girl and back to Lady Helen, something highly unusual occurred earlier this week at Jazz and Lindy hot spot The Phantasm. The fair Fairfields were out en force, with oft partner in crime

Ashley Peterson and resident ivory tickler Louis Delacourt... and no one was fighting. Definitely progress in that tangled web to be sure, and while less newsworthy, hopefully a trend to continue.
---
NATIONAL NEWS
Crescent Birthmarks Common in LA, Doctors Say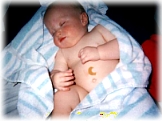 LOS ANGELES, CALIFORNIA—According to sources at the Los Angeles County Board of Health, doctors at area hospitals have reported an uncommon number of crescent-shaped birthmarks appearing on female infants born within the past two weeks. The infants are not related in any way that doctors are aware of.
---
Yale Bible Scholar Murdered
NEW HAVEN, CONNECTICUT—Noted occult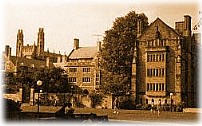 scholar Yves Darra was found murdered in his office on the Yale University campus today. Recently Darra was working on a new translation of the Dies Ignis (Days Of Fire), an apocalyptic text that some believe to be the inspiration behind many of the images found in the Christian Bible's Book of Revelation.
---
CORRECTIONS & ERRATA
The Post wishes to correct erroneous statements made in our previous edition.
1. Britain's Lady Helen Fairfield does not reside at the Embassy with her Father; she and her cousin Jamison share a luxury townhouse in Cleveland Park that her Father had purchased for her use.
2. "The Magic Shop" that was recently vandalized by fire is actually doing business as "The Occult Bazaar."
The Post regrets any inconvenience or misunderstandings resulting from these errors.