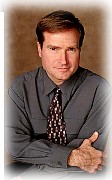 NORTHWEST - CAR FIRE KILLS 1, INJURES 2 MORE: DC Fire personnel were called to respond to a car accident outside the Georgetown Hilton earlier this week after the vehicle that was initially struck caught on fire.
Cassidy Brennon, owner of the Cassidy Brennon (Modeling) Agency in Amarillo, Texas, had rented a Buick sedan for a business trip to Washington, DC. Mr. Brennon was sitting in his rental car at a stop sign right outside the Hilton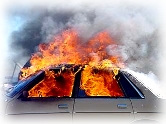 when he was rear-ended by Ms. Carol Forbes's SUV. Ms. Forbes and her teenaged son had exited her vehicle to survey the damage and phone for help, when the gas tank on the Buick ruptured and caught fire, consuming the sedan almost immediately, with Mr. Brennon trapped inside, his seatbelt seemingly stuck. The heat and smoke from the fire was too intense for the Forbes's to be able to attempt a rescue. Fire Department personnel did not arrive in time to save Mr. Brennon. His identity was only possibly through tracing the tags on the rental car and descriptions from Kenneth Forbes, as the body was destroyed beyond identification.
Brennon and one of his Agency models, a Mr. Jaymes Lovier, 19, of Canyon, Texas, had been staying in the Hilton in front of which the car was hit. The desk clerk at the Hilton states that Mr. Lovier may have panicked or been distraught with the news of the accident, and grabbed his and Mr. Brennon's belongings and left the Hotel for parts unknown.
Police are looking for Lovier at this time, but only to question him for follow-up and closure on the case. Mr. Lovier is not a suspect in any wrongdoing associated with the death of Mr. Brennon, and DCPD hopes he is still in City limits and will come forward voluntarily. Ms. Forbes was charged with failure to stop and involuntary manslaughter, and will be arraigned next week.
NORTHEAST - FETISH CLUB STAFF ASSAULT PATRON, POSSIBLY KILLING HIM: Police responded to an initial 9-1-1 call from the bartender of a local sado-masochistic fetish club called "Bound", near the Black Cat in NW DC last night, following up a report of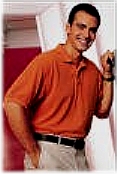 an unruly and disruptive patron, possibly a PCP or Crack addict. By the time officers arrived, the man exhibited no vital signs whatsoever, and thinking him deceased, paramedics were called to back them up. Two of the club's bouncers were arrested, though they were released later the next day with no charges filed.
EMT's who took the body away in an ambulance radioed DC General Hospital and DCPD that they were under attack. A DCPD Squad car had been following the ambulance and immediately pulled over when the ambulance swerved to the curb and the patient area began rocking violently. Officers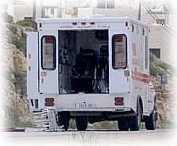 approached the vehicle, one on each side, as there were smashing sounds in the front cab. The officers were shocked to discover the supposedly dead man assaulting the EMT's, one of which was dead in the gurney area, and another of which was smashed through the windshield of the ambulance. The third EMT escaped with minor injuries. The man attempted to evade police, then attacked them and was shot and killed. He had no identification on him, and the body seemed to immediately collapse into an advanced state of decay. It is currently being held in the John Doe vault at the Coroner's Office, 3rd Precinct.
"Bound" closed its doors for two weeks after the incident. No further information is available at this time.
SOUTHWEST - ANOTHER HOMELESS WOMAN ABDUCTED: DCPD were summoned by a pay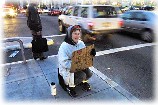 phone tip that "Raggedy Annie", a well-known veteran panhandler who frequented the Foggy Bottom Metro station, was said to have been kidnapped a few days ago by an unidentified man. This makes approximately the 8-10th such reported kidnapping in recent weeks, sparking off rumors of a serial killer, vigilante-ism, or a fellow homeless person with very serious mental illness.
WORLD NEWS
Mt. Etna Erupts Without a Trace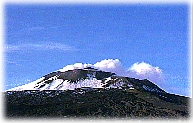 SICILY, ITALY—Europe's principle active volcano today baffled geologists when Mt. Etna, located near Catania on the east coast of Sicily, erupted without leaving a trace of residue. Several weather satellites and local citizens with video cameras recorded a plume of ash sprouting from the vent of the volcano throughout the day. The expected rain of ash, however, did not materialize, and the Italian National Geological Council reported none of the accompanying tremors typical of an eruption.
NORTHEAST - UPCOMING YOUNG FASHION MODEL HOSTS HALLOWEEN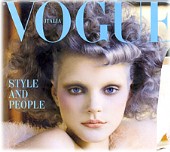 FÊTE - LOKI TO PERFORM FOR PRIVATE PARTY: Up and coming Vogue fashion model Angelique D'Aubigne, recently of Anguilla Island in the Caribbean, is throwing a private but apparently still well-publicized Samhain (Halloween) masquerade soirée tonight at her new digs in NorthEastern DC. D'Aubigne bought and recently paid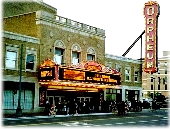 to restore the dilapidated theater "The Orpheum," much to the delight of urban revitalizationists in the neighborhood, which was torn apart by the race riots of the 1960's. Many of Washington's entertainment elite are thought to be attending, with a private performance by British musician "Loki" and appearances by his new protégé, Meghan Ambrose to promote her album, "The 12th Night." Several performers and staff from Jazz Club "The Phantasm" are also said to be attending, as well as members of the media.

150-Year-Old Man Seen at London Soiree

LONDON, ENGLAND -- Page two of the Times "Society" section today featured a photograph taken at a recent black-tie dinner held by London's historic Taurus Club. Identified as present in the photograph was none other than Mr. Eric Baring-Gould -- a man missing and presumed dead since the winter of 1880.
NORTHERN VIRGINIA - NEW SCOTTISH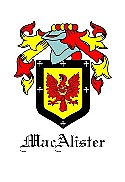 TAVERN OPENS IN OLD McLEAN: MacAlister's, a new authentic Scottish and Celtic themed Pub located off Old Dominion Drive in McLean, VA, will be holding its grand opening in December, just in time for the holiday season. See the Weekender section of the Post for Schedule of Events and discount coupons for opening week.
Pop Star Has 'Nothing to Sing'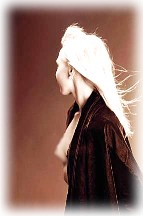 LOS ANGELES, CALIFORNIA—A concert headlined by the LA-based band Winter Solstice ended prematurely last night when the lead singer, Tyria Winter, stopped mid-song, mumbled, "I have nothing to sing," and stumbled offstage. A spokesman for the band today cited "nervous exhaustion."
NORTHWEST - AMBASSADOR'S DAUGHTER MAKES ZOO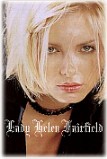 DONATION, ABANDONS DANCE CAREER: Britain's Lady Helen Fairfield recently donated a tiger cub to the National Zoo. It was given to her by a friend of
her diplomat father, from the Middle East. Its name is "Scrumdiddlyumcious," or "Rummy" for short. Rummy was dropped off at the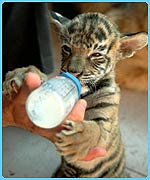 Embassy, where she and her cousin Jamison currently reside. Unable to care for the cub, Lady Helen respectfully declined the gift and gave him a more appropriate home where all can enjoy him.
Lady Helen has also made it known that she is very unlikely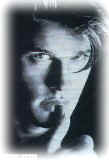 to be able to dance ever again, due to severe tendon damage in her already previously injured ankle. She has just returned to DC from a trip to London (to see a specialist) and then Paris (for some therapeutic shopping, courtesy of Jamison Fairfield). She has made no statements as to the cause of her injury.
NATIONAL NEWS
Boston Mom Says Daughter 'Taken by Angel'
BOSTON, MASSACHUSETTS—Six-year-old Valerie Mason has been missing for the last 72 hours, after allegedly being abducted during church services in suburban Boston. "She ran into the vestry during Mass," said 26-year-old single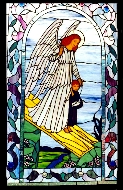 mother Anna Mason, "and I chased after her to stop her." Ms. Mason then related that an "angel" flew in through a stained glass window to "take her little girl to Heaven." Ms. Mason has refused to answer any further questions from police, claiming that Valerie is "with the angels now." Search for the missing child continues. The mother has been admitted to Harborview Psychiatric Facility for psychological evaluation.
'Three-Eyed Prophet' Seen in San Francisco
SAN FRANCISCO, CALIFORNIA—Weekend concert-goers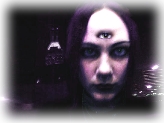 at a music festival reported seeing an itinerant prophet who promised "salvation for the children of Seth and Cain" for those who accepted the "path of Golconda." According to witnesses, the prophet had a third eye in the center of her forehead, as well as hands that wept blood from stigmata that appeared as she extolled onlookers to "accept the path."